RESURS Total AT
RESURS Total AT
Restoration and protection of automatic transmissions from wear.
Advantages
Restoration and antiwear protection of the automatic transmission
Protection from overheating
Protection during gear changes
Elimination of micro cracks
It is aimed to be added into the transmission oil
WHERE TO BUY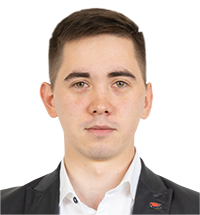 Sergio, your manager at VMPAUTO
Close
How it works
Restorer RESURS is a lubricating composition for restoration and prevention of wear and tear of petrol and diesel engines, transmissions and gearboxes.
Restorer RESURS consists of nanoparticles of the alloy of copper, tin and silver, is poured into the engine oil system. RESURS doesn't change the properties of motor oil, only uses it as a mean of delivery in most areas of friction and wear. The particles activate in areas of friction under high temperature and pressure and fill micro damages metal surface of the engine.
The film formed by RESURS has a porous structure, that is like a sponge holds the oil in the area of friction parts, preventing further deterioration.
In comparison with other products, RESURS forms a porous structure, which retains oil as a sponge and saves it in the friction zone.
ATTENTION! Use only when changing the automatic transmission fluid.
Mix the contents of the vial thoroughly by vigorous shaking for 2 minutes.
Add the contents of the bottle to the container (canister) with fresh automatic transmission fluid at the rate of no more than 1 bottle per 4 liters of fluid.
Shake thoroughly the resulting mixture of automatic transmission fluid with RESURS AT until smooth for at least 2 minutes.
Immediately start changing the fluid in the automatic transmission in accordance with the instructions for the maintenance and operation of the vehicle.
ATTENTION! In no case RESURS AT should  be poured directly into the automatic transmission bypassing the stage of thorough mixing with the automatic transmission fluid. After changing the automatic transmission fluid with the engine running, it is necessary to alternately set the automatic transmission selector lever to all positions (P R N D) with a delay in each of them for one minute. After that, you must drive in a quiet mode for at least 20 km.
Attention! Failure to comply with the instructions for use of "RESURS AT" and the vehicle manufacturer's instructions for changing the working fluid can lead to incorrect operation of the automatic transmission and its further failure.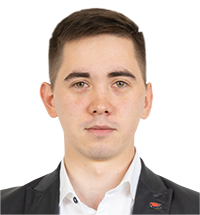 Sergio, your manager at VMPAUTO