Engine oil 5W-40 API SN/CF A3/B4
Engine oil 5W-40 API SN/CF A3/B4
Service interval every 10,000 km.
We often hear that engine oil needs to be changed twice as often. And rightly so – for most oils, the additive package quickly works out, and the polymer breaks down ahead of time. We have created our own oil that works from replacement to replacement. With a strong polymer and its own SN package, first created in Russia.
Three pillars of engine oil reliability: SN-package of additives developed by VMPAUTO provides engine protection against wear, stable oil characteristics and cleanliness of engine parts – in just three replacements, the engine will be free of varnish deposits.
The tough polymer extends the life of the oil while maintaining its viscosity. In terms of resistance to destruction, it performs on the same level with top brands.
The synthetic base, consisting of a VHVI-base, esters and alkylated naphthalenes, makes the oil energy efficient and low in fumes.
All three components keep the engine running in optimal conditions.
Oil quality is insured by Renaissance Insurance Group PJSC
WHERE TO BUY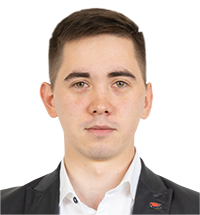 Sergio, your manager at VMPAUTO
Close
Advantages:
Reduced fuel consumption;
High protection of the engine against wear;
Excellent low-temperature properties, providing a confident start up to minus 40 °;
Resistance to aging and deposit formation;
Low burnout due to the presence of alkylated naphthalenes (AN);
Compatible with the latest exhaust aftertreatment systems;
Compatible with oils from other manufacturers with similar tolerances.
Complies with the approvals of car manufacturers:
VW 502.00, 505.00
PSA B71 2296
RENAULT RN0700, RN0710
MB 229.3
JSC AVTOVAZ
Specifications:
Viscosity class according to SAE: 5W-40;
Density at 15°C: 0.865 g/cm³;
Viscosity at 40°C: 69.0 mm²/s;
Viscosity at 100°C: 13.6 mm²/s;
Viscosity at -30 °C (CCS): 6300 mPa*s;
Viscosity index: 204;
Pour point: -45 °C;
Evaporation NOACK: 10.0;
Flash point: 235 °C;
Sulphated ash content: 1.3%;
Base number: 9.1;
Foaming 24/94/24 °С, no more than: 5/30/10 ml;
Warranty period of storage – 5 years.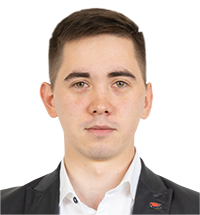 Sergio, your manager at VMPAUTO