Doy-pack. New packaging for cleaning pastes «Chistick»
Jan 31, 2017
< 1 min read
4946 views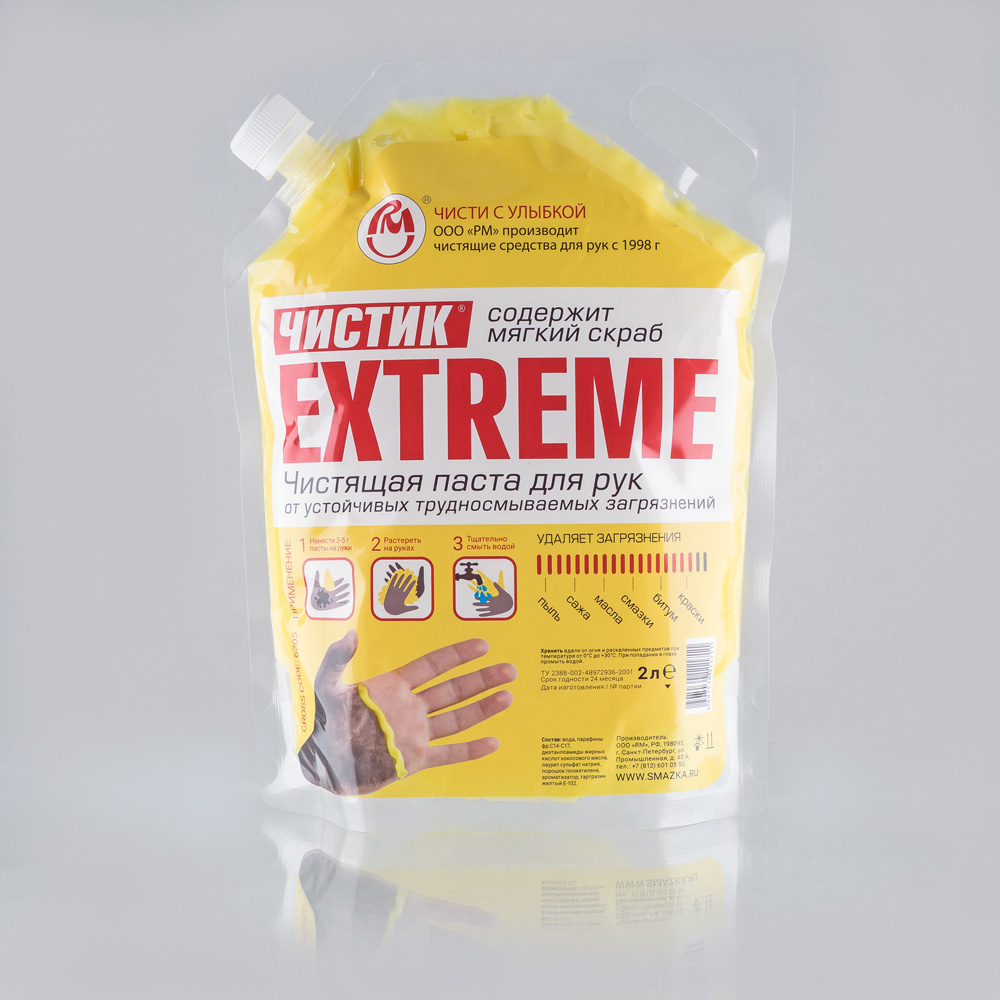 1. Takes up less space, then a bucket of the same volume.
2. Don't need to contact with product – avoid it's pollution.
3. Standard screw cap allows you to securly close the bag to avoid leaks.
4. More accurate dosing of product.
5. Transparent pack makes a product visible without opening.
6. Easy application directly from pack.
7. Flexible package allows you to find a place for him even in the most narrow places.