Grease for caliper guide pins and pistons
Sep 17, 2020
2 min read
524 views
Dear friends!
Today we are announcing the new grease for brake system! PAG!
PAG is polyalkylene glycol grease with a lithium complex thickener. Analogue of TRW PFG110, Niglube RM, Febi
31942, Molykote G3407 greases. PAG is resistant under conditions of small vibrational movements – a key characteristic for caliper guides pins, making hundreds of small back and forth movements in a single trip.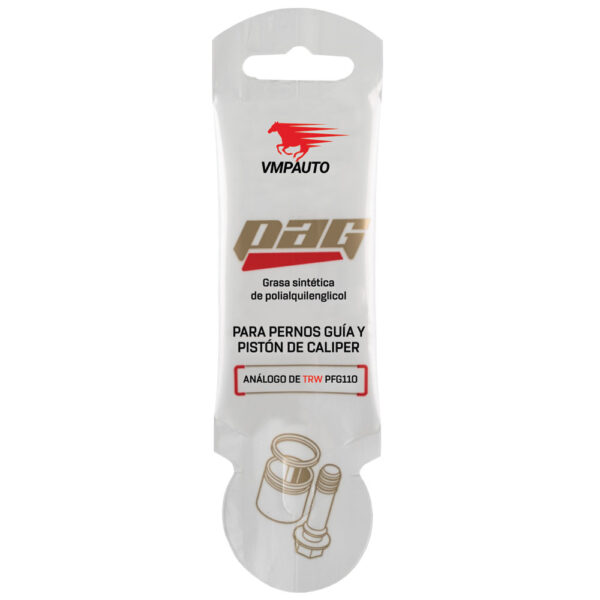 PAG application
Special offer for Private Label production
PAG is often recommended specifically for the caliper pins. It is also interesting that the polyalkylene glycol base of PAG grease does not react not only with DOT3, DOT4, DOT5.1 brake fluids but also with DOT5 fluid, in the production of which silicone oils are used. This makes it usable for hydraulic applications.
MOQ starting from 1000 pcs!
for more details contact: export@vmpauto.com